Magesquared
The Magento 2 with turbo
Dream of a fast, scalable eCommerce
with performance never seen before?
Speed, scalability and maximum integration are essential elements for your business
online. Our eCommerce software house has created Magesquared, one of the most advanced solution based on the powerful Mangento 2 platform currently available on the market.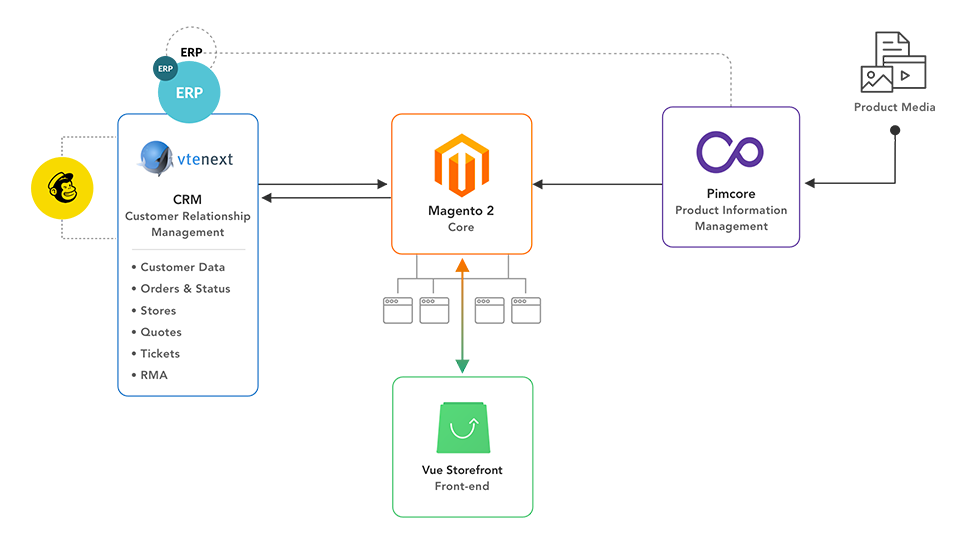 POWERFUL,

ULTRA-FAST
Thanks to the Magento 2 engine you can count on the most powerful and used eCommerce platform in the world when it comes to complex and scalable projects. The combination of the innovative Progressive Web App technology based on Vue Storefront and the advanced cVetta / Accela Search search engine allow us to offer a unique experience with few-milliseconds response time. Thanks to PWA, the site is even reachable offline.
EXTREMELY,

MODULAR
The ecosystem is modular and scalable. Each eCommerce project is designed to be mobile first and fully integrated with CRM, PIM, ERP, Marketing Automation and internal advanced search solutions. So we optimize the performance of your online store, providing a remarkable increase to your revenue.
RELIABLE,

SCALABLE
Also about the infrastructure, we ensured to provide the best, in fact, all our services are co-located at the technological capus of Via Caldera 21. With our dedicated Magento 2 cloud hosting infrastructure, you have zero blackout!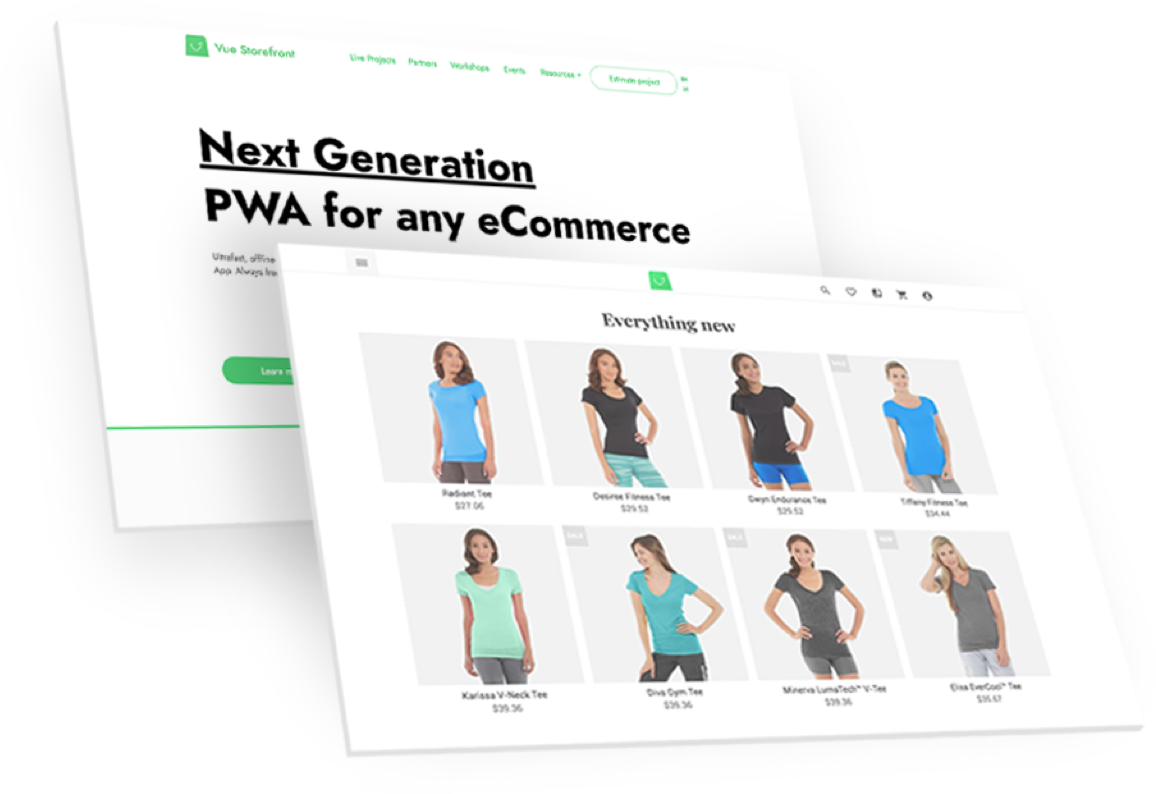 Why choose Magesquared?
We support you through the whole project, from the initial analysis to the marketing activities to get you the best results within shortest possible time. The Magesquared solution was created to be modular and to adapt to the many market challenges, helping you to correctly measure the right solution. Magesquared has exceptional performances thanks to the introduction of the latest generation storefront built with PWA technology, is open source and delivered on a dedicated cloud hosting infrastructure.