Centralinux Cloud
Stop wasting money on a landline.
Use Centralinux©, a VoIP PBX Cloud switchboard based on the famous communication's platform ASTERISK©, that is external to your firm and is in a data center with a high reliability infrastructure that doesn't require any investment.
Say goodbye to landline
In those days, where the personnel is remote or in different offices around the country is necessary to answer to new needs in terms of maximum availability,  real time answers, speed of sharing information.
Relying on classic switchboard, in which every outbound call requires an analogical phisical line or ISDN, can slower and burden the flow of informations.
The solution is a VoIP technology based switchboard.
Fully digital, uses Internet as a main infrastructure and offer advanced services that can lead to an increase of productivity and savings.
Which are the advantages of a VoIP switchboard?
You can communicate for free with all of your offices around the world thanks to the Internet connection.
You can use different VoIP carrier instead of the traditional ones and subscribe their very advantageous rates. A VoIP number is a lifetime advantage.
The phones are connected through the network cables and so only a cable is needed.
There's no extra infrastructural costs, telephones are linked to the same PC's network.
You can phone with a VoIP softphone installed on your PC, discarding all the physical devices.
VoiP gateway
The Cloud Switchboard can optimize communications between distant offices and small-medium sized teams.
Centralinux© is a VoIP switchboard (Soft PBX) based on the famous platform ASTERISK© that resides in an external data center with a high reliability infrastructure. 
Centralinux© satisfy all the needs of the businesses, like adding new lines, or reduce them, opening of new stores and many other issues that can fullfilled realtime by ITTweb.
Being platform indipendent from the hardware allows Centralinux© to be integrated with any VoIP gateway to connect traditional phone lines (analogic ones, ISDN, E1, T1) and soft/hardware SIP/IAX of any brand.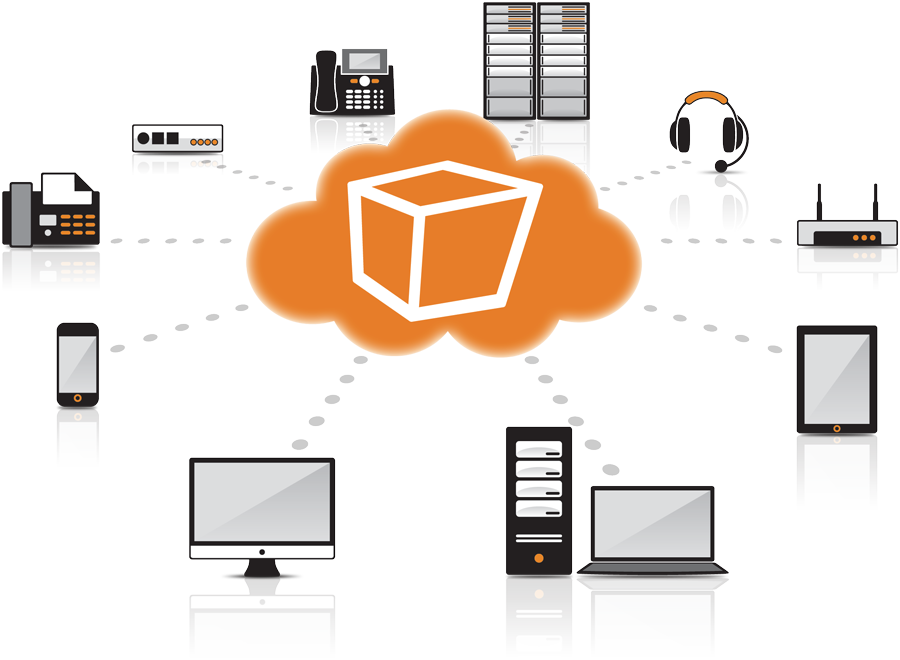 What can you do with Centralinux©?
Link immediately distant offices
Have a detailed control on phone uses and consumes, with direct savings and boost of productivity.
Increase or reduce use according to the needs of the business.
No starting hardware investment and therefore no obsolescence.
Have a limitless virtual switchboard integrable with other apllication.